The St. Joseph River (known locally as the "St. Joe") is approximately 206 miles long, in southern Michigan and northern Indiana, and empties into Lake Michigan.  It drains a primarily rural farming area in the watershed of Lake Michigan.
The "St. Joe" is a very large river. Its flow is intense and at times cannot be waded. Boat fishing is most popular on this river although wade anglers do fish its waters. Its large size makes it a little more difficult for wading anglers to cover the water. Large deep runs and pools are found throughout its length. Whichever way you choose to fish, respect this river and its power.
The St. Joseph is one of the heaviest stocked steelhead rivers in the U.S. With a five-hydro-dam fish ladder system, it carries steelhead, coho salmon and brown trout for 48 miles to South Bend, Indiana. Close to 400,000 summer skamania steelhead, which run the river from June through September, and 200,000 winter Michigan strain steelhead are stocked, not to mention 400,000 coho silver salmon.
Fishing Reports
Guides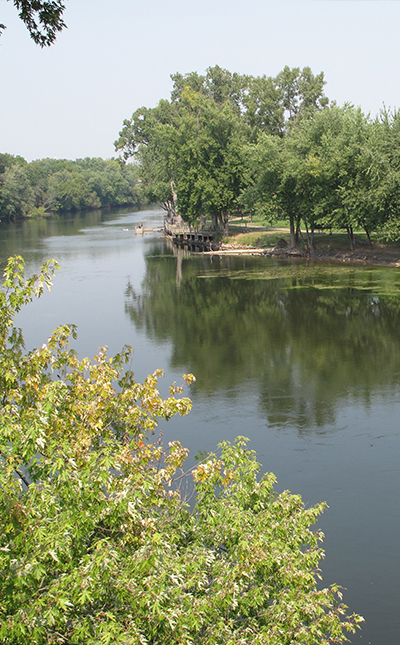 ST. JOSEPH RIVER AT BURLINGTON, MI
Flow: 92.1 ft³/s
Water Level: 3.58 ft
.
USGS
ST. JOSEPH RIVER AT NILES, MICHIGAN