The Au Sable River—known for the birthplace of Trout Unlimited—runs approximately 140 miles through the northern Lower Peninsula, through the towns of Grayling and Mio, and enters Lake Huron at Oscoda. It is considered one of the best brown trout fisheries east of the Rocky Mountains.
The Au Sable River is best known for its three sections:  The "Holy Water" main stream which is strictly a catch-and-release and flies-only stretch; the South Branch and the North Branch.  It is easy to wade and fish, and is easily accessed at multiple public sites.
Quality hatches of mayflies, caddis, and stoneflies exist which provide tremendous dry fly angling for the river's resident trout. However, night fishing is most productive for large, trophy brown trout.
FISHING REPORTS
GUIDES
DINING & DRINKS
Rockford Brewing (Grand Rapids Area)
Hatch Information

Michigan Fishing License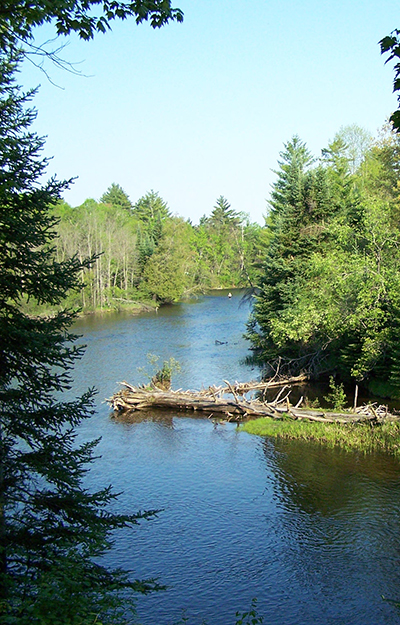 STREAM FLOW REPORT AT MIO, MICHIGAN
Temperature: 66.92 ° F
Streamflow: 914 ft³/s
Gage height: 8.38 ft
USGS
AU SABLE RIVER AT MIO, MICHIGAN