OBTU To Celebrate 50th Anniversary in 2023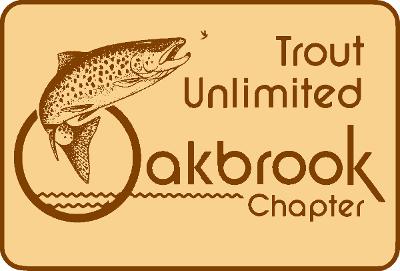 As we approach OBTU's 50th birthday, we have begun to ponder our past.    If you have been a member long enough, perhaps you remember this vintage OBTU logo circa approximately early 1980's.   
Planning is underway for 50th anniversary celebrations to take place in 2023.  We have much to celebrate.   It is rather remarkable that our 100% volunteer organiztion has been passed along through a long line of cold water conservationists who have kept OBTU vibrant for 5 decades and counting!
Save the Date:   On August 12, 2023, will be holding a celebration at the Oak Brook Park District.   Chris Wood, Trout Unlimited Chief Executive Officer, will speak and be on hand to mingle. 
Announcing OBTU March 15 cHAPTER mEETING:
Speaker:  Kyle Zempel, Owner of Black Earth Angling Co., Guide and Professional Photographer, specializing in both cold and warm water fly fishing in Southwest Wisconsin.   Link to web site:   https://www.blackearthangling.com/
Topic: " Exploring Southwest Wisconsin Fishing Opportunities"
Kyle Zempel at the Helm
Quick Summary of Key Upcoming OBTU Events:
-Mar 7 & 8:  Driftless Area Symposium (on Zoom)
-Mar 15:  Chapter Meeting:  Kyle Zempel, Founder of Black Earth Angling to speak.
-March 29:  Fly Tying on Tap/Trout on Tap
-April 15:  SE Wisconsin work day at Bluff Creek
-Apr 19:   Chapter Meeting:  Rick Larkin &Ken Rizzo, SE Wisc TU Chapter Board members to speak on SE Wisconsin Streams.

-April 21-23:  OBTU Fishing Outing in Fennimore, Wisconsin.
-May 6:  DuPage River Cleanup in Naperville, IL
-May 17:  Chapter Meeting:  Jay Anglin, Proprietor of Anglin Outdoors to speak on cold & warm water, multi-species fishing in the Michiana region.
Link to Calendar For Event Details as they beome available