OBTU To Celebrate 50th Anniversary in 2023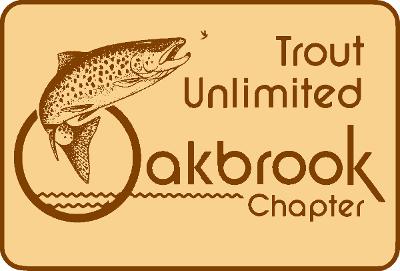 As we approach OBTU's 50th birthday, we have begun to ponder our past.    If you have been a member long enough, perhaps you remember this vintage OBTU logo circa approximately early 1980's.   
Planning is underway for 50th anniversary celebrations to take place in 2023.  We have much to celebrate.   It is rather remarkable that our 100% volunteer organiztion has been passed along through a long line of cold water conservationists who have kept OBTU vibrant for 5 decades and counting!
Save the Date:   On August 12, 2023, will be holding a celebration at the Oak Brook Park District.   Chris Wood, Trout Unlimited Chief Executive Officer, will speak and be on hand to mingle. 
Announcing OBTU February 15 cHAPTER mEETING:

Speaker:  Will Winans, Founder and Owner of Big River Fly Fishing, specializing in fly fishing for small mouth bass on the Kankakee and Northern Illinois Streams.
Topic:  "Small mouth Bass, In the Heart of Their Native Range":  Guide Will Winans will provide a look at the behavior and nuances of these prolific game fish in Illinois.  He will share insights on approaching and targeting small mouth through various conditions and seasonal shifts on Illinois rivers and beyond.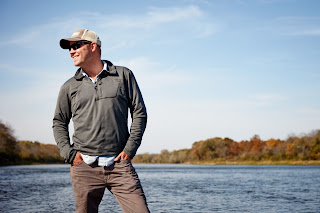 Captain Will Winans
Quick Summary of Key Upcoming OBTU Events:
-Feb 15:  Chapter Meeting:   Captain Will Winans, Founder & Owner of Big River Fly Fishing, will talk.  Big Sky specializes in fly fishing trips for small mouth bass & other species near Chicago and northern IL.
-Feb 17 thru 19:  Visit the OBTU booth at the Tinley Park Fishing Travel and Outdoor Expo.  The show has moved from Tinley Park High School to the Tinley Park Convention Center.

-Feb 25:  Youth Fly Fishing Training is holding a "Train the Trainer" day at Camp Sagawau Forrest Preserve.  Members are welcome to attend if interested in becoming a youth mentor at 2023 training days.
-Mar 15:  Chapter Meeting:  Kyle Zempel, Founder of Black Earth Angling to speak.
-Apr 19:   Chapter Meeting:  Rick Larkin &Ken Rizzo, SE Wisc TU Chapter Board members to speak on SE Wisconsin Streams.

-May 17:  Chapter Meeting:  Jay Anglin, Proprietor of Anglin Outdoors to speak on cold & warm water, multi-species fishing in the Michiana region.
Link to Calendar For Event Details as they beome available