Chicago Fly Fishing Outfitters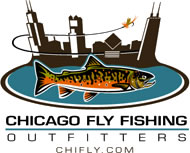 Located in Lincoln Park and founded in 2001, Chicago Fly Fishing Outfitters (aka "Chi-Fly") caters to one of the most passionate, discerning and diverse group of globe-trotting fly anglers found anywhere!  You will find a comprehensive inventory of everything fly fishing, including destination travel arrangements.
---
Feenstra Guide Service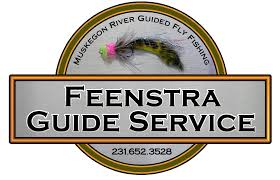 Kevin Feenstra started Feenstra Guide Service in 1997.  He is a full-time guide on the Muskegon River and has a passion for steelhead fishing. He loves all kinds of fishing, but specializes in spey fishing for steelhead.  He also has a passion for nature and fishing photography.   He is a member of the national pro staff of Scott Fly Rod Company and Scientific Anglers.  Visit Kevin's Journal for the latest news, tips and guide posts on the Muskegon and other rivers.
---
Fly Fishing the Ozarks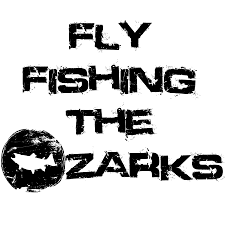 Brian Wise is a fly fishing guide in extreme southern Missouri. His mainstays are the wild rainbow trout and large predatory brown trout of the North Fork of the White River, but he is also a self-proclaimed smallmouth junky and loves the seasonal striper fishing as well.  Priding himself on his teaching abilities and flat-out big fish catching karma, Brian has quickly made his way among the top guides in the Midwest. He has been the head guide at River of Life Farm for over a decade and has been featured in print such as Southern Living Magazine, Outdoor Life, Fly Fisherman, and Field and Stream. 
---
Jason Randall
Jason Randall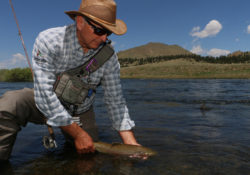 has been an outdoor writer for the last 12 years with feature articles appearing regularly in American Angler, as well as Fly Fisherman, Eastern Fly Fishing, Northwest Fly Fishing and many other outdoor magazines. A resident of Woodstock, Illinois, Jason is veterinarian certified in fish health and medicine and a frequent speaker at Oak Brook TU meetings.
---
Tippets and Tales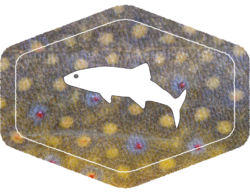 The random ramblings of two fishing buddies—Brad Eaton and Stuart Van Dorn—mired in the 9-5 doldrums, dreaming of fishing trips to come in Wisconsin's Driftless Area, chasing native trout and feisty smallmouth anywhere they can wet a line.   Visit their fly fishing blog and photography portfolio.