October Chapter Meeting
October 20 @ 7:00 pm

-

9:00 pm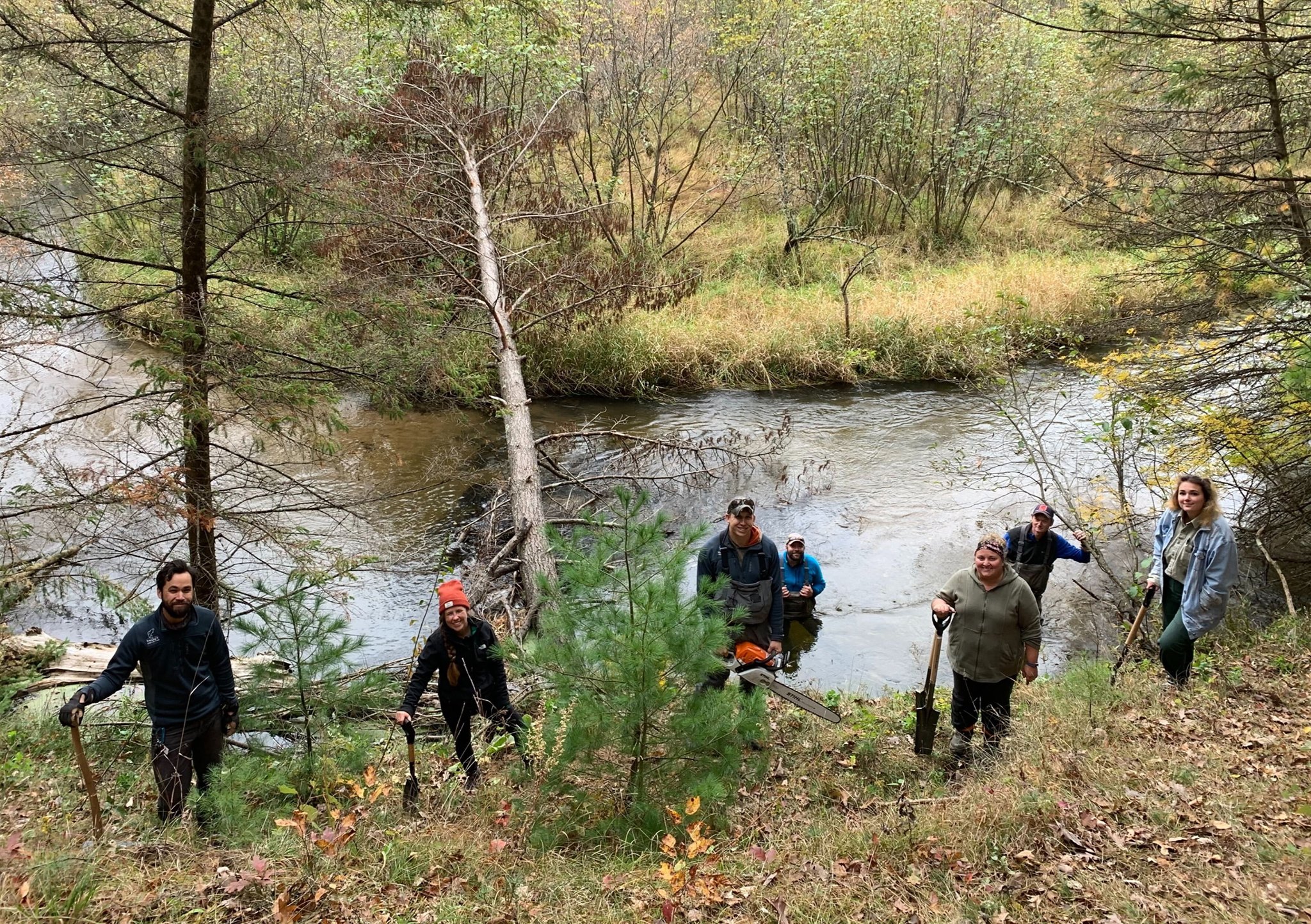 Oct 20, 2021 7:00pm Central
Location: Via Zoom
Speakers: TU staffers Jamie Vaughan, Chad Kotke and Jake Lemon
Topic: What are 9 Full-Time TU Great Lakes Staffers doing in Michigan & Wisconsin?
In recent years TU has greatly increased staffing in the Great Lakes, with 9 full-time staff and teams of seasonal employees working on restoration, education and science initiatives in the region. In this presentation TU staffers Jamie Vaughan, Chad Kotke and Jake Lemon will provide an overview of current TU staff initiatives in Great Lakes watersheds in Michigan and Wisconsin.  This is an opportunity to hear the "inside story" regarding TU Conservation Initiatives in areas where we fish and where OBTU grants most of its convervation dollars.
                       TU Great Lakes Staffers Hard at Work
Zoom Meeting Invitation Details:
Topic: OBTU October, 2021 Chapter Meeting
Time: October 20, 2021 07:00 PM Central Time (US and Canada)
Join Zoom Meeting
OR:
Connect via phone:
312 626 6799    Meeting ID: 835 9746 1941    Passcode: 047988
Note:  Due to the increased risk associated with the recent Covid-19 surge as well as the awkwardness of complying with the current in door mandatory mask requirements in Illinois as well as our meeting space at the Oak Brook Park District, the OBTU Board prudently decided to hold this meeting via Zoom.  In addition, TU National has advised chapters to avoid unecessary in door, in-person events.   We strongly prefer and hope to resume in-person meetings in the near future.    We know that our members have varied opinions on how to proceed.      We request everyone's understanding and patience as we deal with this difficult issue.